During his master's studies at DAS Theatre, Jimmy developed a significant research interest in the notion of archives and archiving and their politics. And acquired a set of specific skills in archival science and research;  how to preserve, store, index, catalogue and, most importantly, transmit these stories and the knowledge they hold. The archives are one of Jimmy's tools to retell and reflect on histories that have either been forgotten or purposely placed in the shadows.
Since 2019, collaborating with the Das Graduate School,  he has been establishing a framework for an archive that deals with the histories of the Mickery Theatre (1971-1991) and Das Arts (1993-2013). The essay An Introductory Guide to the Das Archives (2020) is one of the outcomes of this ongoing investigation into historiography.
There have been several attempts to engage with the documentation of the performing arts in Malta through the group he founded in 2009, the rubberbodies collective. In 2014, he initiated The Now and Then of Theatre in Malta research project, where twenty Maltese theatre makers from different generations were interviewed,  recorded and transcribed. In 2019 he embarked on the laborious process of systematically organising the rubberbodies collective's history and making parts accessible online.
He has performed the archive and expanded its access by penning essays, creating situational events, multimedia installations, and lecture performances. The library is a host to bring forth esoteric knowledge, mainly marginal, undocumented and unpublished. 
I began by documenting my father's ability to mimic bird songs. He belongs to a community of bird trappers in Malta and Gozo. I seek to create an archive of their community and identified occasions where I could, in the disguise of an artist and for the sake of art, motivate them to come together.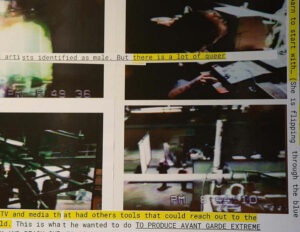 PUBLICATION
(72 PAGES, 10.5 X 18.5 CM)
EDITED BY ISOBEL DRYBURGH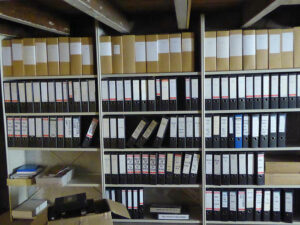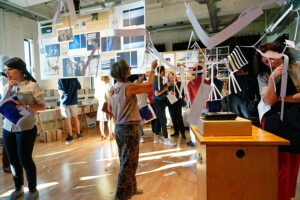 Research Space
Multimedia Installation